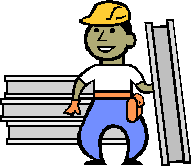 Do you have ideas for improving discharge care in San Francisco?
Want to join together with fellow seniors, people with disabilities, care providers and fellow advocates to see what can be done about it?
COME TO A HOSPITAL DISCHARGE PLANNING MEETING AND MAKE YOUR VOICE HEARD!!!
WHEN:  Wednesday, May 31st, 2:30-4:00 p.m.
WHERE:  The Quaker Center, 65 9th Street, San Francisco
WHY:  As prescription drug costs rise, hospitals struggle with short staffing and case worker advocates and agencies scramble to fill in the gaps, discharge planning continues to be a problem in San Francisco.  Patients continue to fall through the cracks.  But all is not hopeless.  Come join together with a group of concerned residents committed to working toward a comprehensive model of discharge care for all!
Invited Guests Include:
· The Healthcare Action Team (HAT)
· Members of the city-appointed Discharge Planning Task Force
· Hospital CEOs, social workers and discharge planners
· City Board of Supervisors, Commissioners and Agency staff
· You!!!
Sponsored by Planning for Elders in the Central City (PECC) and its Healthcare Action Team (HAT).  Call Aaron Wagner, HAT Facilitator, at 415-703-0188 X 304 for more information.  See you on the 31st!!!