Help Plan A San Francisco Day
for Single-Payer Healthcare
June 28, 4 PM
965 Mission St, 7th Floor
(between 5th and 6th Streets, Powell BART)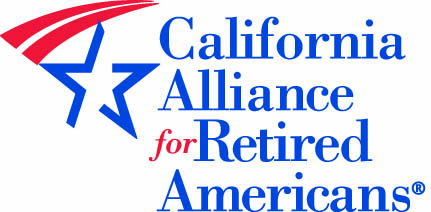 Dear HealthCare Advocate,
Have you noticed something strange? The more we're being told that single-payer isn't in the cards this year, the more we're finding ourselves clamoring to push single-payer.
Maybe it's the feeling that Schwarzenegger, Perata , and Nunez are racing to agree on a plan that will force everyone to buy worthless private insurance, even if they can't afford it. Or maybe it's the feeling that it's time to put forward our real vision, and at least bargain from that position.
Whatever the reason, single-payer is in the air, and it's not going away.
August 8th is a day where we could make a real stand for single-payer. It's San Francisco's day for OneCareNow , the campaign with a single-payer event every day for a year in some city or town. The San Francisco event could be particularly important because of single-payer's wide acceptance here, and because San Francisco will be one of the last big cities in the campaign. Plus we're a noisy bunch of people!
We were thinking of modeling our planning on that in San Jose where many groups came together to plan their event. Not only did they have a great march and rally, they still meet together to plan strategies to promote single payer.
Would you or your organization be interested in helping plan for August 8 th in San Francisco? If so, we'd like to invite you to come to a meeting Thursday, June 28th at 4 PM at the Senior Action Network, 965 Mission St, San Francisco, Room 705. It's on Mission between 5 th and 6 th Streets. You can take the Mission St bus, BART (Powell Station), or parking is available at the 5 th St/Mission parking lot. Or if you can't make it, let us know you're interested.
Our preliminary thought has been an event centered around a noon-time demonstration/rally at Blue Shield's headquarters. We thought it would be good to target an insurance company, since they are the Goliaths opposing single-payer, and Blue Shield's CEO, Bruce Bodaken , wrote the Schwarzenegger plan several years ago. Blue Shield also has a good location, 50 Beale St, a half block off Market St in downtown San Francisco.
Thank you for reading this, and we hope you can make it June 28 th . For further information, call Jodi Reid at CARA, 415-550-0828.
Jodi Reid, David Grant, Michael Lyon, Don Bechler
CARA Senior Action Network S.F. Gray Panthers CHCOP