On March 20, 2004, one year after the beginning of the second US war and occupation of Iraq to control its vast oil fields, which caused more than 500 US deaths and ten thousand Iraqi deaths, and left the country in ruin, chaos, and terror, hundreds of thousands demonstrated across the US and across the world. In San Francisco, Gray Panthers from around the Bay Area participated. Here are some photos of the march: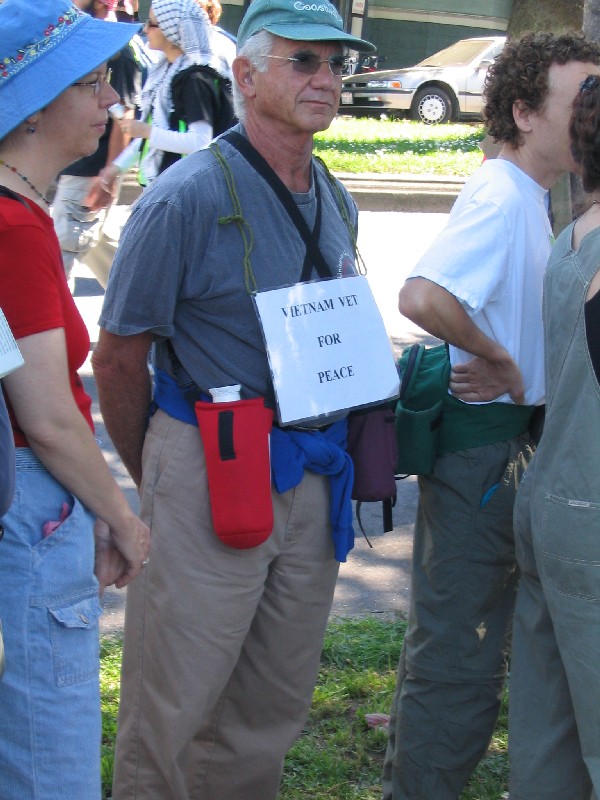 Real support for the troops.


Starting to assemble in Dolores Park
.

More people assembling.



Age and Youth in Action.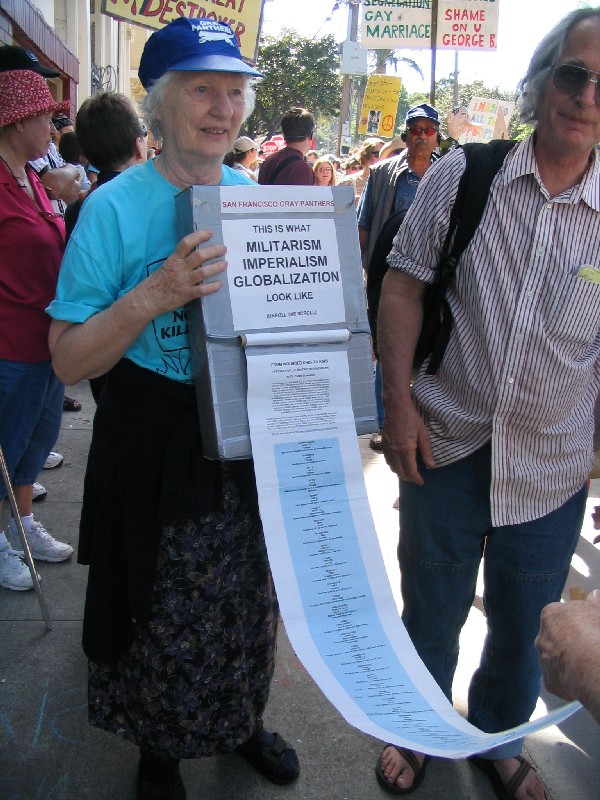 This list of US military interventions is about 20 feet long.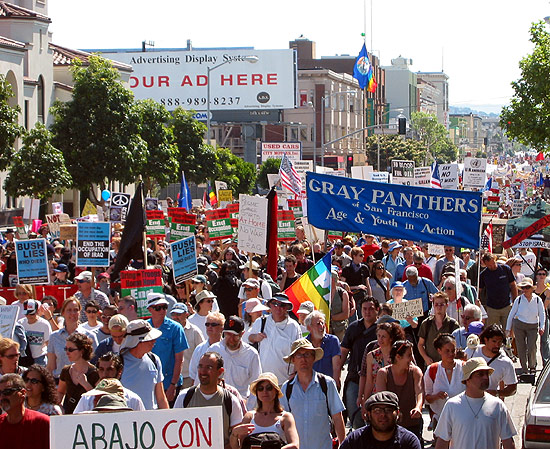 Marching to Civic Center. Thanks to Indymedia for the photo.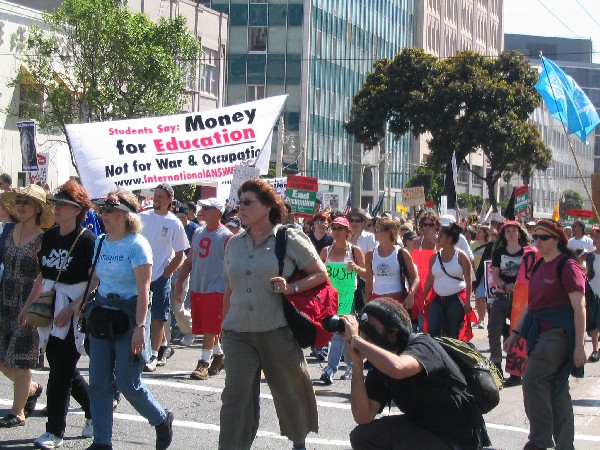 Our hope for the future.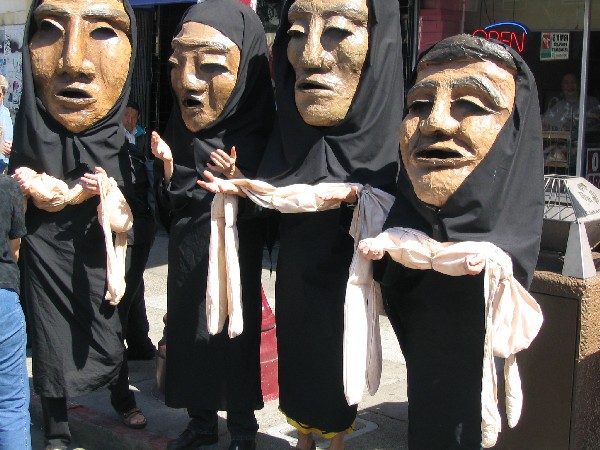 These images have been at every demonstration against the war and occupation.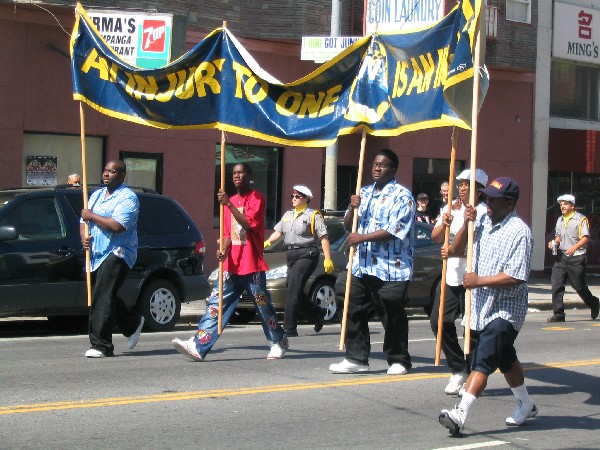 ILWU dockworkers shut down the ports the day of the demonstration.




ILWU had been threatened by Homeland Security for its strike action against massive job cuts and speedup.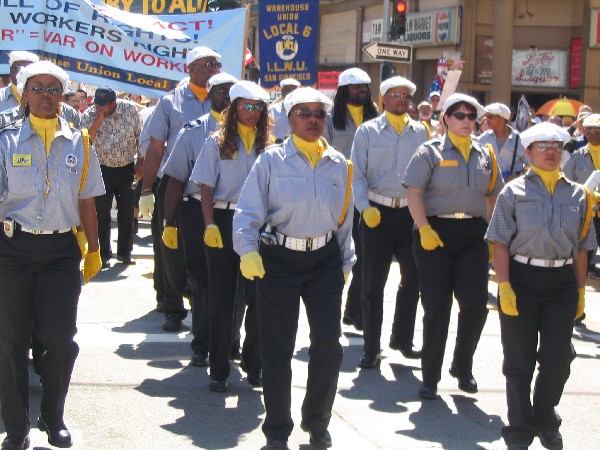 The ILWU Drill Team.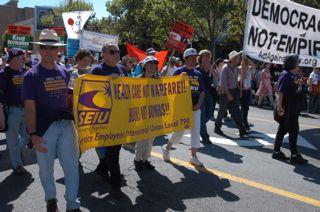 San Francisco Health Department Workers marching against the war and war-budget cuts to their programs.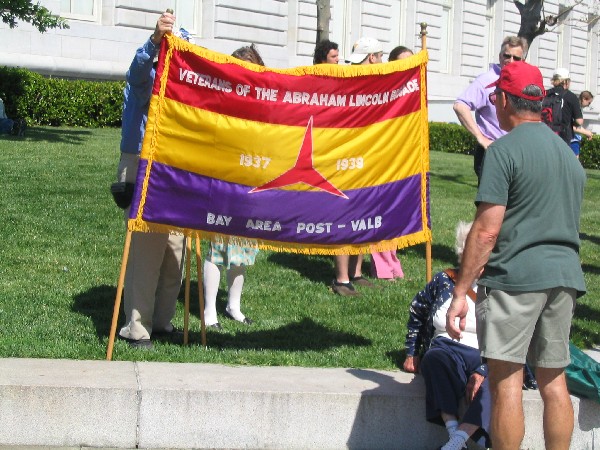 Abraham Lincon Brigade veterans, who fought fascism in Spain in the late 1930s in the prelude to WWII.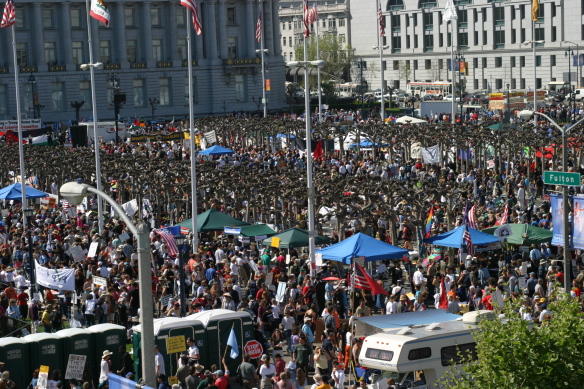 Marchers arrive at Civic Center. Thanks again to Indymedia for the photo.


Gray Panthers arrive at Civic Center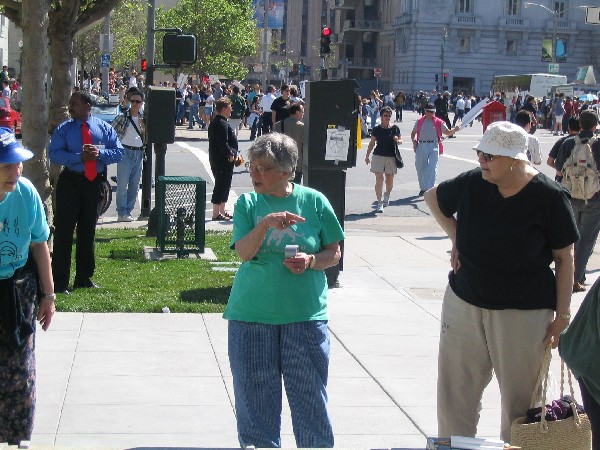 "Let's put the table over here."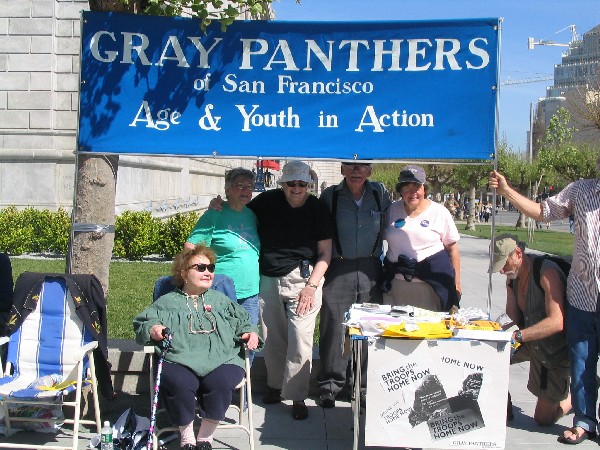 "Until we meet again!"



Gray Panthers at Earlier Anti-War Demonstrations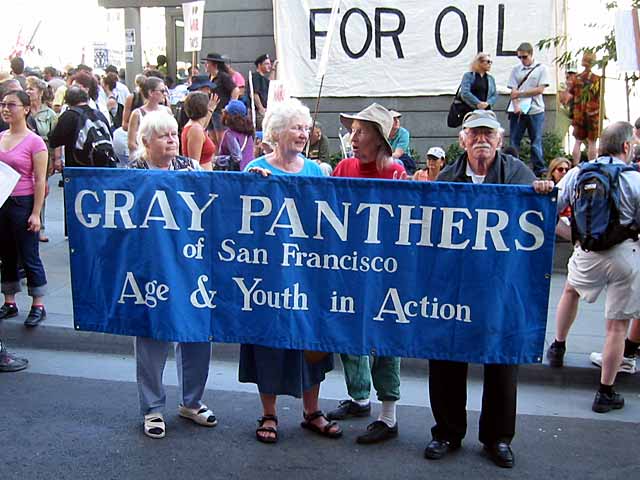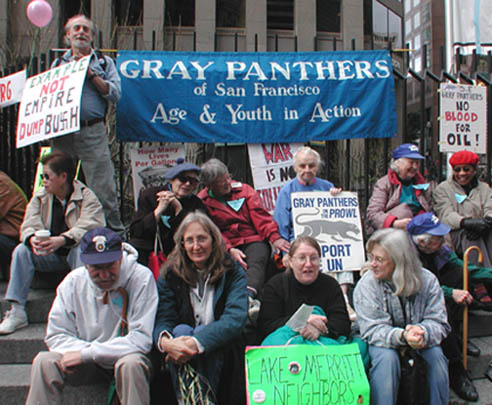 Photos at the June 5, 2004 demonstration: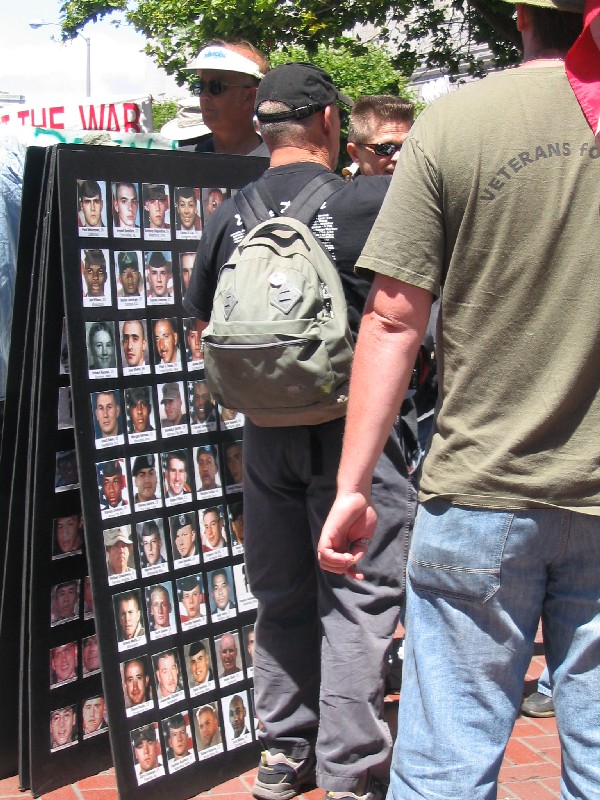 Veterans for Peace display of miliatry killed in Iraq