Gray Panthers demonstrated with Blue Triangle Network and many other groups against the forced registrations of Arabs, Muslims, and South Asians on Wednesday, November 19, 2003 at the San Francisco BICE Building (formerly INS). We thank San Francisco Indy Media for the pictures.
Here are pictures of the Demonstration: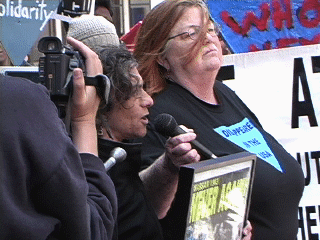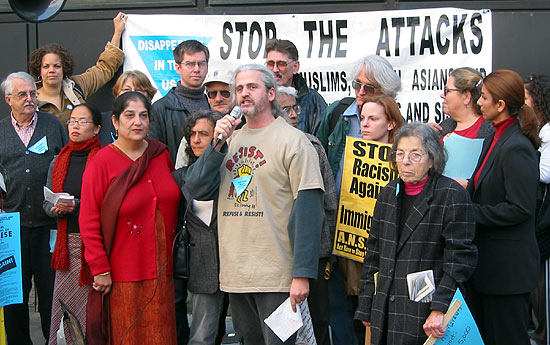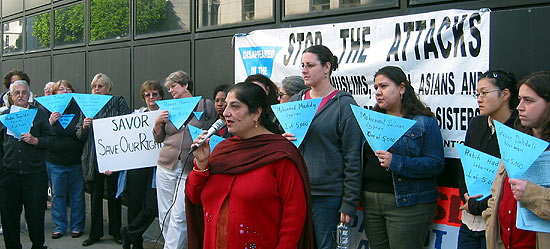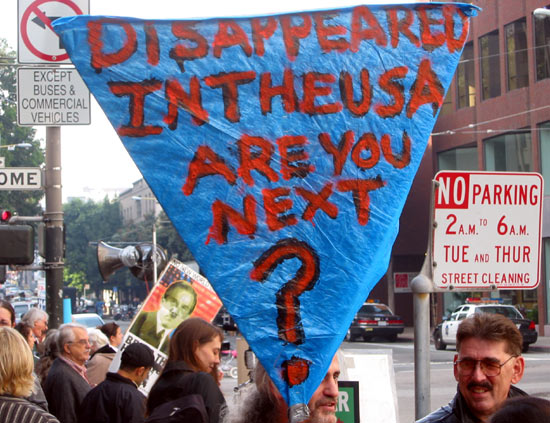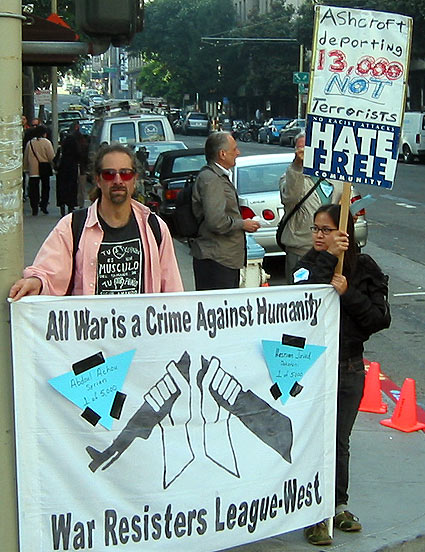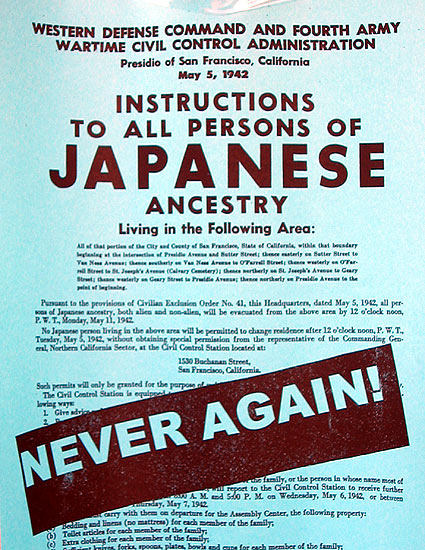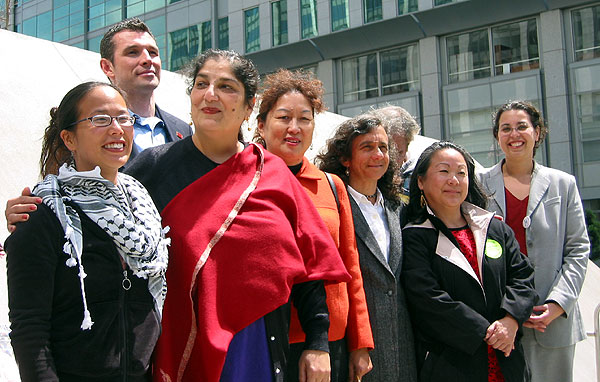 Speakers a demonstration at the SF Federal Building on April 20 2004. On that day, the US Supreme Court was hearing a case on the legality of using Guantanomo Base as an area where "enemy combatants" could be detained beyond the reach of both US law defining the rights of accused persons, and international law defining the rights of prisoners of war.